God's plan for you is not just to survive college. He wants you to thrive and flourish in your relationship with Him, to see the world through His eyes, and to tap into the creative power of His Spirit to change the world for the better rather than just maintaining the status quo.
*To order in bulk, contact me at kentmurawski@gmail.com. Special prices apply.
About the Book
One of the most important spiritual transitions you will face as a young person is moving from high school to college and young adulthood. The Transition will help you graduate from the one-dimensional mindset of "staying Christian in college" to a mindset of thriving spiritually during this critical time. In The Transition, Kent unpacks practical lessons as well as deep spiritual truths to help you flourish in your faith. You will be equipped to:
Understand how God has stirred young people throughout history to bring spiritual awakening

Build a strong foundation by going back to the basics of your faith

Discover your identity in Christ

Develop healthy relationships that will help you on your spiritual journey

Grow in practical wisdom needed for this stage of life

Find and fulfill your purpose
Endorsements
Kent addresses a crucial need in this day and age – how to help young people (and those who lead them) thrive in the spiritual transition from high school to college and beyond.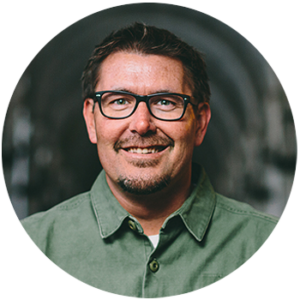 Mark Batterson
New York Times best-selling author of The Circle Maker
Lead Pastor of National Community Church
---
I've had the privilege of personally knowing Kent for more than a decade. After having seeing him in family, work and ministry settings, I can honestly say, "He is the real deal!" If authenticity is the new currency of this millennial generation, Kent is beyond wealthy and ready to speak into their most pivotal transitions. I recommend not only his writing to you, but his life and & ministry as well.

Joshua Finley
Pastor of Campus Development, Freedom Church, Bel Air, MD
---
The Transition is a must-read for both young adults and those who mentor them! Kent presents the reader with solid, deep truths on how to not only navigate through but thrive in seasons of change and transition. Each chapter tackles crucial issues that our young generation must carry with them into their next season. Kent's clear and powerful prose make these truths easily understandable. Furthermore, the Appendix takes these rich truths and makes them easily applicable. For years I have watched Kent powerfully minister to the young adult in transition. No matter where you are in your journey, this book will be a blessing!

Justin Kendrick
Lead Pastor of Vox Church, New Haven, CT
---
Kent knows college students. He has observed the transitions of hundreds of students personally and feels deeply the pain and confusion that can touch a Christian student seeking to live out their convictions on a secular campus. He has dedicated his life to enabling these students to successfully bridge that gap both as a college minister and as a Pastor in America's greatest college town Boston. If you care about helping young people to successfully navigate this season of their lives read The Transition.

Michael P. Cavanaugh
President Elim Bible Institute and College
Founder of BASIC College Ministries
About the Author
Kent Murawski is a father, husband, author, and the lead pastor of Journey Church in Cambridge, MA (www.jcboston.org). Home to Harvard and MIT, Cambridge is like no other place on earth. It's an academic and political hotbed. To say Cambridge is influential is an understatement. Eight U.S. presidents have graduated from Harvard alone, and MIT boasts 81 Nobel laureates! Kent blogs extensively about leadership for the long haul (www.kentmurawski.com) and lives near Boston with his wife, Gina, and their three children. You can follow Kent on Twitter (@kentmurawski), Facebook at (www.fb.com/kentmurawski), or Instagram (https://www.instagram.com/kentmurawski/)