In addition to my blog, I have developed these resources to help you LEAD for the LONG HAUL.
The Transition Book: Thriving Spiritually from High School to College & Beyond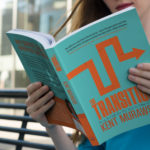 God's plan for you is not just to survive college. He wants you to thrive and flourish in your relationship with Him, to see the world through His eyes, and to tap into the creative power of His Spirit to change the world around you, not just maintain status quo.
---
Rest Assured: Seven Days to Stillness, Sanity and the Sabbath You Need
True rest is something that we all desperately need but can't seem to find. It's not just sleep and down time we need, although that is important, but rest for our souls. In the words of the early church father, Augustine of Hippo, "You have made us for yourself, O Lord, and our heart is restless until it rests in you."
True rest can only be found in a relationship with God.