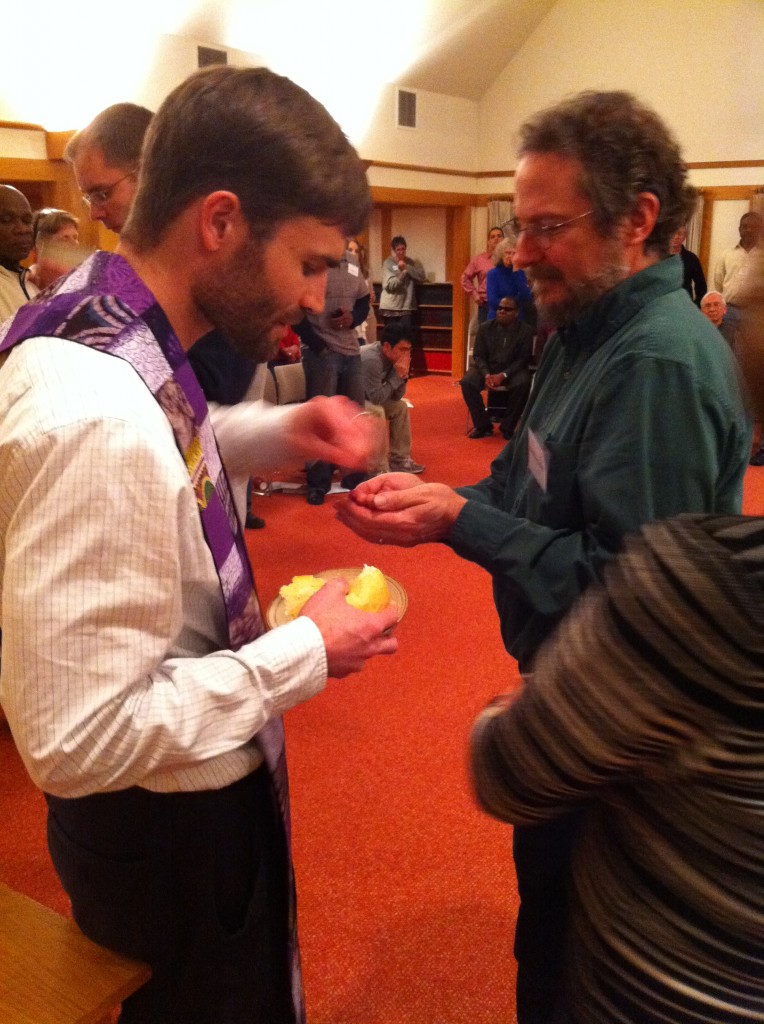 I just returned from the 12th Annual Boston Prayer Summit for Pastors and Leaders (www.bostonprayersummit.org).  I have had the privilege of serving on a steering team that helps to plan and implement the Summit.  The first prayer summit in recent history happened in 1989 when a group of pastors from Salem, Oregon gathered for four days to pray in unity for the transformation of their city.  What is the Boston Prayer Summit all about?  Pastors and leaders coming together to minister to the Lord and one another.  Quite honestly, it's the greatest example of real unity I have ever been a part of.  I first attended 3 or 4 years ago.  At that time, we had not yet moved to Boston but knew we would shortly be moving there.  Someone recommended that I go to this event to get to meet some of the pastors in Cambridge and Greater Boston.  What I witnessed blew me away!  Pastors and leaders praying together, eating together, loving and caring for one another.  There was a depth of relationship that I had never seen among leaders of different denominations and movements before.  It was incredible.  Pastors, ministry leaders, black, white, internationals, pentecostals, congregational, reformed, liturgical – they were all there.  But the way they cared for, prayed for, and loved one another blew me away.  This was something I wanted to be a part of! 
This year was our biggest Summit in our 12 year history as around 70 leaders came together to seek the Lord and be with one another.  I am always blown away how the Holy Spirit begins to take the reigns of the gathering and brings something beautiful out of it.  This year there was such a strong emphasis on being connected to the greater body of Christ as God asked us not just to honor and receive from one another but to actually take some tangible steps to reach out to one another and bless one another in the coming year.  It was beautiful to watch people that had been in the city for years weep under the power of the Lord feeling like they had finally become connected to the greater body.  Our individual churches, although a part of the body of Christ do not make up the complete body!  Churches need each other.  Pastors and leaders need each other.  The Baptists and Pentecostals need each other.  The contemporaries and traditionals need each other.  We need each other to get a full picture of Christ.  The body coming together in all it's diversity to minister to the Lord and to one another is not just a good idea, it's God's plan! 
In the picture above, Mark Booker from Church of the Cross, an Anglican Church that meets in the Fenway area of Boston led us in communion.  It was beautiful and powerful.  If you are from Greater Boston or a leader from another area wanting to do this city, I hope you can make our One Day Summit in the Fall or next years full Summit in the Spring.